How to Build Good Behavior and Self-Esteem in Children
Abstract:
Most parents fly on automatic pilot when raising their children. Such a strategy—if it can be called that—works to varying degrees. However, when it doesn't work, parents seek help and advice from various sources, ranging from their children's physicians to social media. Often, parents wait until they're at their wit's end and are desperate before seeking help. Being a good parent is a difficult job. Because behavior is a natural event, however, the most effective strategies for dealing with unwanted behavior and for teaching desired behavior is based on the science of behavior analysis. This webinar, based on my recent book, How to Build Good Behavior and Self-Esteem in Children, will describe the problems that many parents face and then discuss a general problem-solving approach that will help in understanding how problem behaviors arise, how to deal with them, and, more importantly, how to prevent them in the first place. The target audience is parents and BCBA practitioners who work with parents or carry out parent training.
Bio: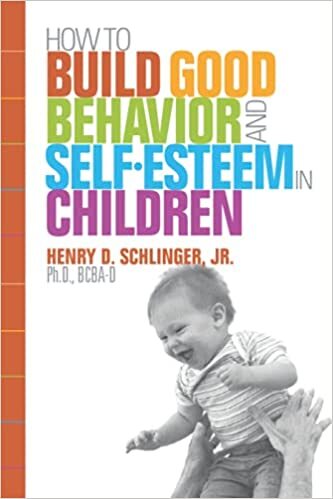 Henry D. (Hank) Schlinger Jr. received his Ph.D. in psychology (applied behavior analysis) from Western Michigan University (WMU) under the supervision of Jack Michael. He then completed a two-year National Institutes of Health-funded post-doctoral fellowship in behavioral pharmacology also at WMU with Alan Poling. Dr. Schlinger was a full-tenured professor of psychology at Western New England University in Springfield, MA, before moving to Los Angeles in 1998. He is now a professor of psychology and current director of the ABA Specialization Option and BCaBA course sequence, and former director of the M. S. Program in Applied Behavior Analysis in the Department of Psychology at California State University, Los Angeles. Dr. Schlinger has published approximately 100 scholarly articles, chapters, commentaries, and book reviews in more than 35 different journals and books. He also has authored or co-authored four books, Psychology: A Behavioral Overview (1990), A Behavior-Analytic View of Child Development (1995) (which was translated into Japanese), Introduction to Scientific Psychology (1998), and How to Build Good Behavior and Self-Esteem in Children (2021). He is the past editor of The Analysis of Verbal Behavior and The Behavior Analyst (now Perspectives on Behavior Science) and sits on the editorial boards of several other journals. He also serves on the Board of Trustees of the Cambridge Center for Behavioral Studies and the Advisory Board of The B. F. Skinner Foundation and The Venus Project (https://www.resourcebasedeconomy.org/advisory-board/). Dr. Schlinger received the Distinguished Alumni Award from the Department of Psychology at Western Michigan University in 2012 and the Jack Michael Award for Outstanding Contributions in Verbal Behavior from the Verbal Behavior Special Interest Group of the Association for Behavior Analysis International in 2015.
Hank is also an accomplished songwriter and guitarist. He has performed solo and with bands for many decades, both in his hometown of Dallas, Texas and in his adopted town of Los Angeles, California. His album, One More Invention, can be found on Spotify. He is also a reviewer of classical music concerts and recordings, and his reviews can be found at Culturespotla.com.
Three Learning Objectives:
Be able to identify five troublesome patterns/problems between parents and children with examples. Be able to say what the term " discipline " literally means. Be able to identify, with examples, the faulty explanation of behavior called circular explanation. Be able to recognize the definition of environment and the three implications of the definition. Be able to explain what reinforcement is and how it can be used to teach desirable behavior and prevent undesirable behavior. Be able to say what self-esteem means and how using positive reinforcement can lead to self-esteem.
Key:

Complete

Next
Failed

Available

Locked
How to Build Good Behavior and Self-Esteem in Children Video
Open to view video.
How to Build Good Behavior and Self-Esteem in Children Quiz
3 Questions | 1 attempt | 3/3 points to pass
3 Questions | 1 attempt | 3/3 points to pass
How to Build Good Behavior and Self-Esteem in Children Survey
3 Questions
3 Questions
Thank you for attending the webinar Please take a moment to fill out the survey below.
How to Build Good Behavior and Self-Esteem in Children Certificate
1.00 credit | Certificate available
1.00 credit | Certificate available
| Access Date | Quiz Result | Score | Actions |
| --- | --- | --- | --- |